ISTORY OF VINTAGE HANDBAG The Birth of the Bag 1920- MESH BAGS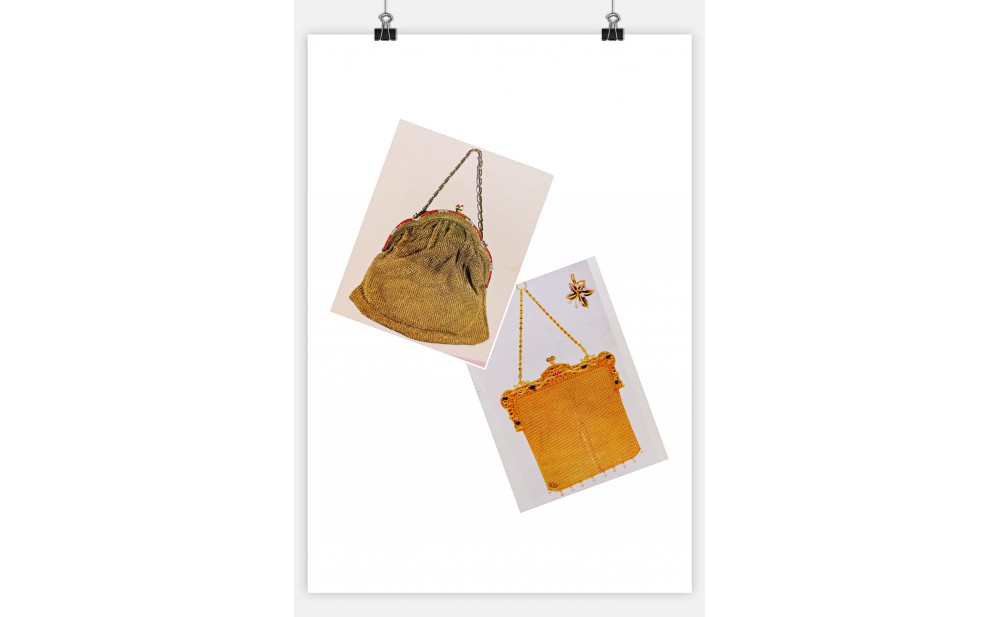 HISTORY OF VINTAGE HANDBAG
The Birth of the Bag 1920-
MESH BAGS
The beginning of 1920s, Mesh bags became very hot, the history of
Mesh bag was:
The mesh bag, in spite of its military origins and metallic substance, has a fluidity, drape and soft handle that come from its basically knitted construction.  Whiting & Davis, who are most closely associated with the design and manufacture of the mesh bag, are still in business today.
 The company originated in 1876 in Plainville, Massachusetts, when William H Wade and Edward P David founded the Wade Davis Company to manufacture small items of jewellery.  Charles A Whiting joined the company in 1892, and it was he who was responsible for the design and development of the first mesh handbag. 
Mesh had previously been used for military purpose, with chainmail mesh being the
Obvious example: the metal rings provided some protection from the piercing thrusts of knives and swords in hand-to-hand combat.
 During the eighteenth century, the technique was appropriated for gun-metal mesh purses, but it was only with the patenting of an automatic mesh-making machine, invented in 1909 by A C Pratt, that mesh purses achieved their highly visible ubiquity.  Prior to this invention, mesh bag could contain up to 100,000 links, individually wound, split and then joined by hand.
Once the patent had been acquired by Whiting & Davis, mesh bag production combined quantity with quality. The machine process could joint together 400 mesh rings per minute.
 The stage of the process cut the wire to the length required for the ring, then these pieces were individually knitted into the mesh fabric, which as then hand cut split and sized a total of 24 hand operations were also required in the finishing process including attaching mesh to the frame, and adding the lining material.