HISTORY OF VINTAGE HANDBAG 1970s: Freedom, Fun and Fantasy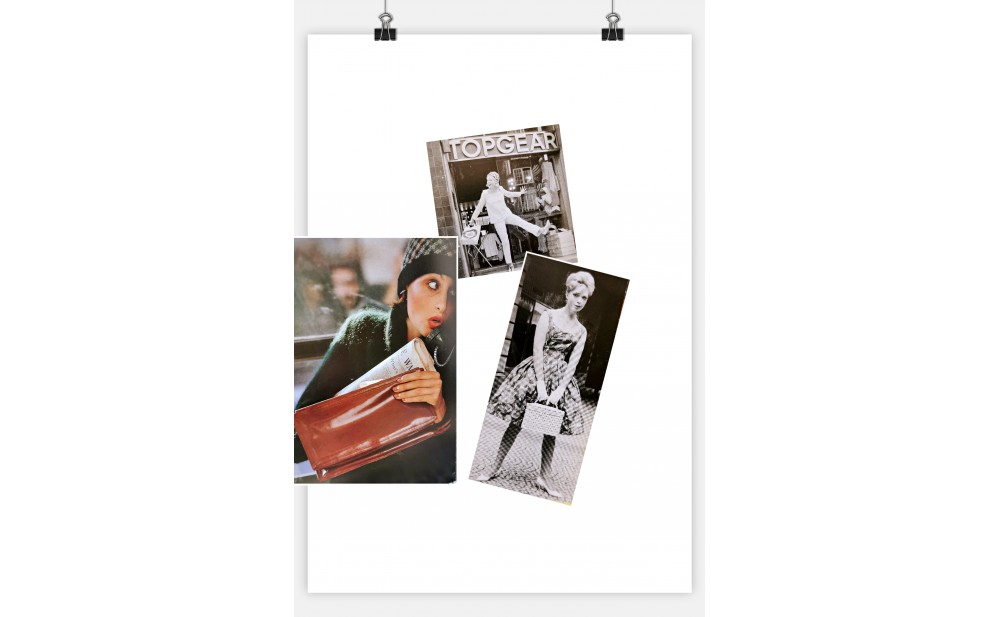 HISTORY OF VINTAGE HANDBAG
1970s: Freedom, Fun and Fantasy
The 1970s were an era in fashion flux.  The decade began with the commercialization of the hippie ethos by the ready-to-wear fashion industry in an attempt to exploit the market for ethnic-inspired fashion. It ended with a shop in London called World's End, a post-punk rock hangout owned by Vivienne Westwood
And Malcolm McLaren and previously known simply as Sex, selling McLaren's appropriation of fetishwear incorporated into avant grade fashion.
The emergence of "fun" clothes came between these two opposing aesthetics from British designer Tommy Roberts and his shop Mr. Freedom.
 He sold scaled-up children's clothes; multicoloured striped wool socks, oversized dungarees and hot pants with bibs, straps decorated with rainbow stripes and appliqued satin images such as hearts and starts. 
These were worn with primary-coloured clogs or platform boots and shoes and schoolgirl satchels in shiny patent.  The "pop" sensibility of Roberts also included handbags made in the shap of packets of Omo washing powder and Camel Cigarettes. 
Also popular was the magazine with varying covers, often made in China.  This kitsch overkill went on to inspire the excesses of
Glitter rock and disco later in the decade.
Handbags reflected the changes in style that occurred throughout the 1070s.
To the embroidered, tasseled and fringed shoulder bags of the hippies and the sensible satchels of the newly emerging feminist movement could be added the jewelled clutches of British handbag designer Clive Shilton and the faux leopardskin bags of Biba. 
This eclectic mix of design styles at the beginning of the decade included a revival of interest in Art Deco.  This was fuelled in part by Bernard Nevill; head of print design at London's Royal College of Art, and was consolidated by the opening of the biggest and final Biba store in 1973, a shopping emporium in Kensington, London, that exuded 1930s Hollywood glamour.