The Raw Material of Fashion Handbag – Silk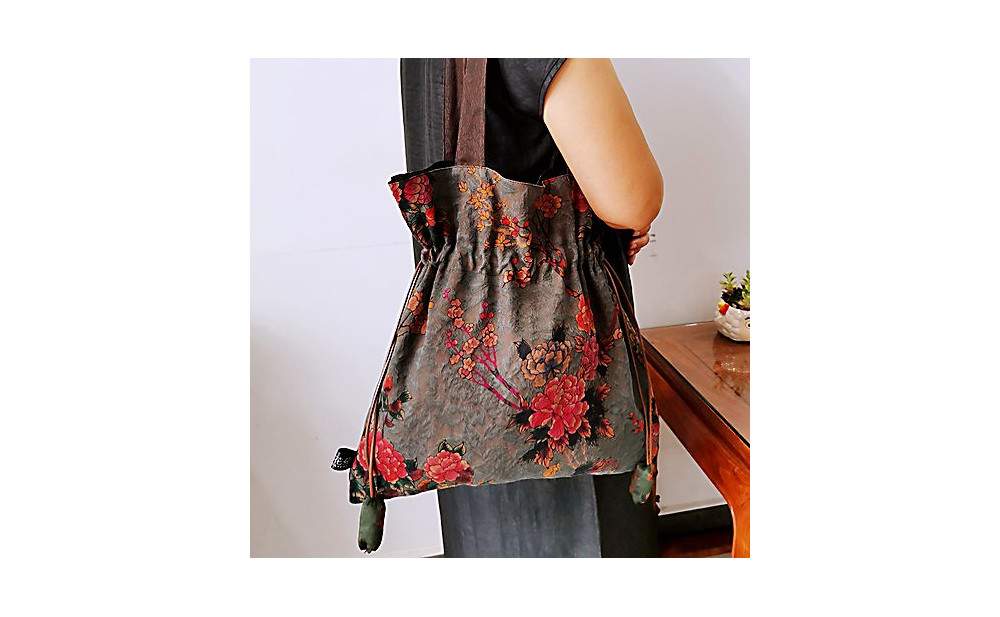 The Raw Material of Fashion Handbag – Silk
That is the first time we got the trial order of Silk fashion bag from
From Italy.
Before we arranged the group of phototype 6 months ago, we have been visited
Silk fabric manufacturer many time to know more.
Silk is the only natural fiber that comes in continuous filament from as opposed to short staple lengths.  Silk is the protein filament secreted by a silkworm to make its cocoon.
 A silkworm uses the cocoon as a shell to protect itself during its transformation from caterpillar to moth.
 A typical cocoon will produce 600 to 2,000 meters of continuous fiber, making silk the only natural filament fiber.  Nevertheless, it takes over 500 silkworm cocoons to make a blouse.
Silk harvesters unwind the filament from the cocoon onto silk reels.  The silk fiber is steeped and boiled in soap baths to remove the sericin or silk glue.
 The time and labor needed to cultivate silk make it a rare and , therefore, expensive fiber. 
World production of silk fiber is a mere 0.2 percent, or only 60 million kilograms annually.  Asia produces nearly all of the world's raw silk filament fiber.  Asia has decreased exports of raw silk and increased production and exports of finished silk fabrics.  The most famous quality silk fabric mills are in Como, Italy and Lyon, France, but the Koreans have learned their techniques. 
There are four kinds of silk fibers.  We adopted the cheaper one for our mass
Production of fashion bags.
Let us introduce to-morrow.