HISTORY OF VINTAGE HANDBAG The Birth of the Bag 1900- Dorothy bag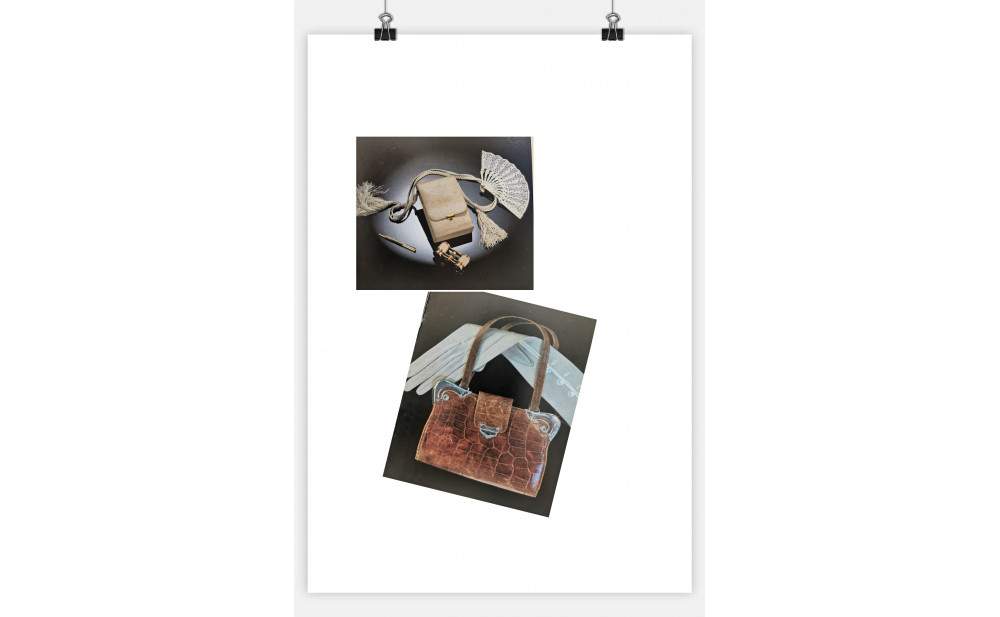 HISTORY OF VINTAGE HANDBAG
The Birth of the Bag 1900-
We introduced Edwardian Lady of 1900 yesterday, here we
Describe Dorothy bag:
Dorothy bag was used for more intimate occasions, such as at home a circle of dress fabric gathered together by a drawstring at the top to create a frilled opening, they were pretty concoctions of sequined net with a lace insertion, decorated with beadwork or embroidered flowers.
 The bags were related in type and construction to the nineteenth century needlework bag, and named after Dorothy, the eponymous heroine of A J Munby's play of the 1880s.
Fine sewing was a customary activity of the house bound housewife, and this often included the making of a needlework bag, finished off with a pair of store bought handles.
 However, the more complex and sophisticated needlework bags were manufactured in Austria, well know for the production of fine needlepoint and petit poit evening bags. 
Professional embroiderers would transfer images from classical paintings and prints onto a gauze backing by the means of a cardboard grid.
 More than 500 shades of silk thread and several thousand stitches per inch went into the making of the bag, which would then be attached to a jeweled or enameled frame.
We will introduce Mesh Bag to-morrow.