HISTORY OF VINTAGE HANDBAG The Birth of the Bag 1900-1909 The Lean Silhouette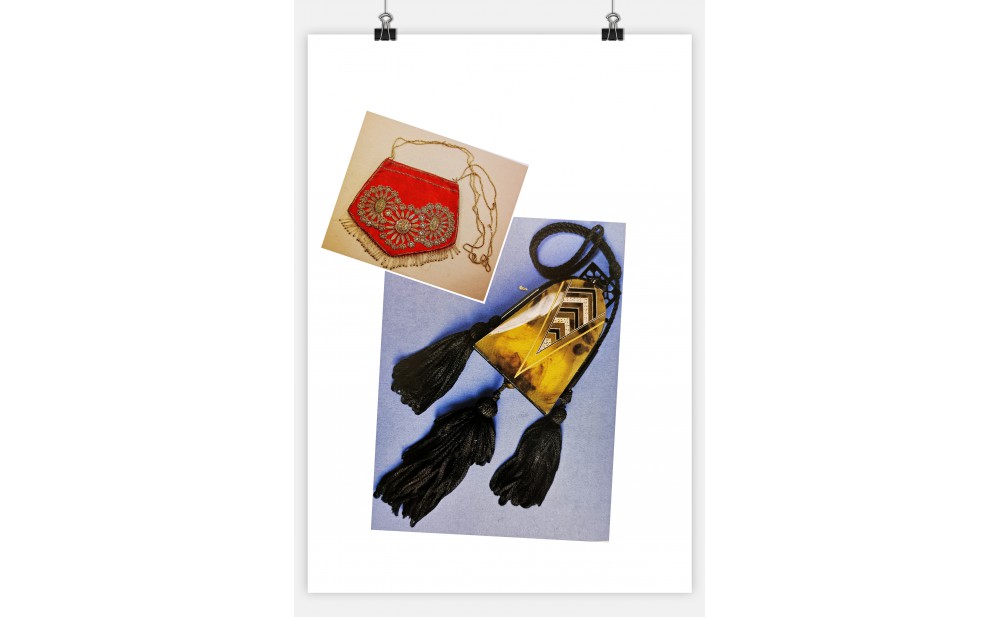 HISTORY OF VINTAGE HANDBAG
The Birth of the Bag 1900-1909
The Lean Silhouette
In 1909, the great Russian impresario Sergel Diaghilev brought the Ballets Russses to Paris and presented it to a startled and enraptured audience. 
With the dancers' exotic costumes and outrageous sets by Leon Bakst, the shock effect was instant.
The ballet was seen as an instrument of change in all aspects of culture, from music and theatre to art, and its influence was seen in fashion with the work of French couturier Paul Poiret.
The Edwardian feminine ideal of bosomy curves swathed in pastels and delicate fabrics, and constrained by the tyrannous corset and boned collars, was suddenly out of date and old-fashioned.
 The longer, leaner silhouette by Poiret was in result of discarding the corset for garments that were cut to hang from the shoulders with a raised waist and a shorter skirt.
 He challenged the vision of the dainty, fragile Edwardian beauty with his loose Empire-line dresses, which were vibrant with color and exotic patterning borrowed from other cultures: the Far and Middle East, India and Eastern Europe.
 He replaced mousseline and voile in sweet pea color with embroidered velvets, silk and satin turbans, and richly woven jacquard fabrics and brocades in color that shocked the world.  Diana Vreeland, one time editor of American Vogue, wrote of the influence of Diaghilev in her autobiography.