HISTORY OF VINTAGE HANDBAG The Birth of the Bag 1900-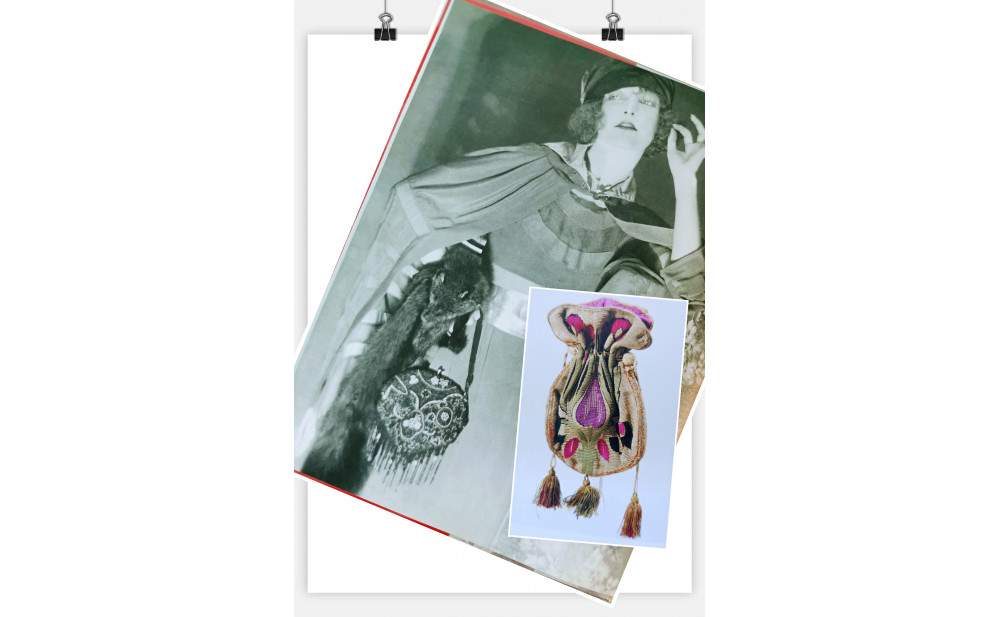 HISTORY OF VINTAGE HANDBAG
The Birth of the Bag 1900-
For the Edwardian lady in 1900, routines were serviced by an arm of servants, both in the house and out in the world.  Even the middle class woman, whose role as "angel of the house" was to oversee its upkeep and the welfare of its inhabitants, had servants for the everyday tasks of cleaning and cooking.
Deliveries were made to the house by the local butcher and the greengrocer, so she rarely had to venture beyond the front door for anything other than pleasure, and she did not even need to carry house keys on these excursions, because a servant would always be at home to let her in.
When she did go forth, the ideal Edwardian female was clothed from head to toe, from the hat veil that covered her chin to the seeping hem of her dress.  The tightly draped flat front of the skirt around the corset allowed no room for pockets, so the ensemble required a simple receptacle for her journey's necessities, such as they were.
 When the well-do-do Edwardian woman ventured out of the house, she required very little to hand: visiting cards, a handkerchief, a small notebook and a pencil.  These could easily be accommodated in a reticule, a small pouch-shaped bag fastened with a drawstring.
 Reticules initially referred to the small net bags
Carried by women in Roman times, the name derived from the Latin world Reticulum
(rete meaning "net")Heavily tasseled, beaded and embroidered, and made from materials very similar to those of her dress such as satin and velvet, and in summer, lightweight muslins and lawn- the Edwardian woman's reticule hung from her wrist and accompanied her on afternoon visits and balls, and nights at the opera.