HISTORY OF VINTAGE HANDBAG 1970s: International Glamour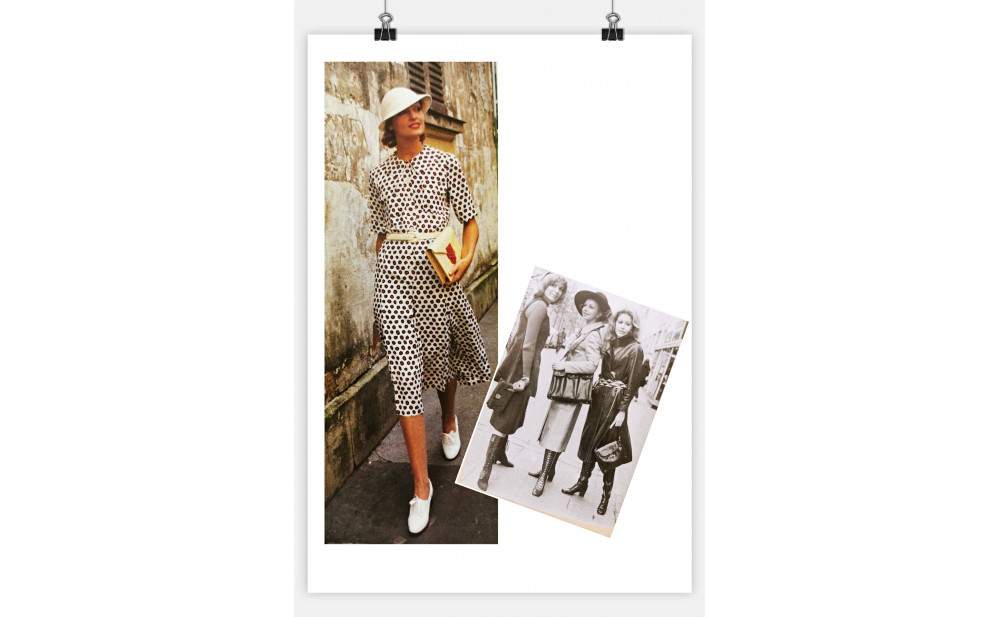 HISTORY OF VINTAGE HANDBAG
1970s:   International Glamour
As the decade progressed a more shophisticated European sensibility
Replaced the bucolic aesthetic of the traditional British look.  Continental designers such as Walter Albini and British designer Antony Price referenced a glamorous throwback to prewar Hollywook icons. 
British singer Bryan Ferry of art-rock bank Roxy Music and his then-girlfriend model Jerry Hall were the leading exponents of this sophisticated mix of fashion and music.  Accessories followed the trend for high-maintenance groomed perfection. 
Particularly evocative of the 1930s were the dyed snakeskin products such as shows and handbags. The snakeskin revival was confirmed when Ynes Saint Laurent showed phthobn-printed dresses in his 1970 collection, as did British designer Jean Muir, Nigel Lofthouse designed clutch bags for the label, working exotic skins into appliqued designs with leather and suede cut-outs.
As fashion became more focused there was an increasing awareness of the power of the label by the industry in marketing terms.  Pierre Cardin was one of the first designers to exploit the financial potential of licensing his name, alongside Diane Vone Furstenberg.
 This was a process whereby the designer put his or her name to a variety of products without necessarily controlling the quality of either the design or the production.
The subsequent lowering of standards meant that the exclusivity of the brand was diffused among a plethora of inferior products. This dilution of the brand image was warning for those companies who were increasingly protective of their integrity in a decade when consumers were beginning to covet a label with genuine status. A combination of this desire, together with recognition by designers of targeting the right market, resulted in the rise of international brands such as Missoni and Gucci.