HISTORY OF VINTAGE HANDBAG 1970s: British Country Style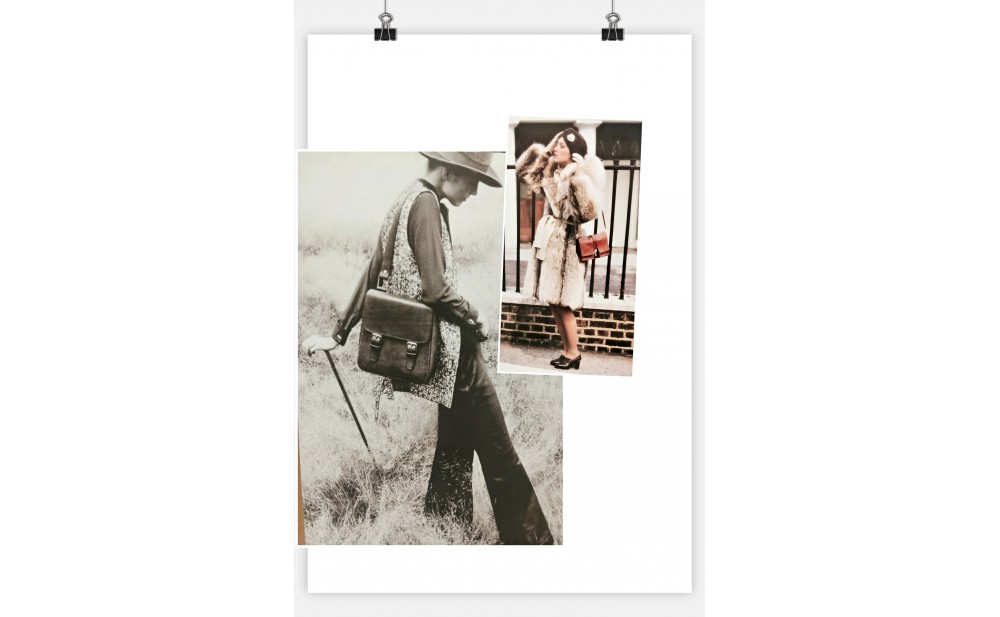 HISTORY OF VINTAGE HANDBAG
1970s: British Country Style
This stylistically complex decade also featured nostalgia for a rural past.  Unlike the back-to-nature ethos of the hippies, this was a more romanticized version of bucolic bllss and included the wearing of tweed hacking jackets, Fair Isle tank tops, jodhpurs, cord skirts and the floral milkmaid fantasies of British Company Laura Ashley.
Tweeds and rustic knits featured heavily in this look, the multi striped and patch worked knitted separates by Scottish designer Bill Gibb with his partner Kaffe Fassett enlivened the traditional sweater and popularized the art of knitting, kick starting a home crafts revival. 
Natural fiber colored with vegetable dyes and traditional materials such canvas and leather reinforced the look.
Handbags had a utilitarian aspect rooted in the traditional working bags used during rural sports, such as the game bag.
 This was comprised of three pouches held together at the top, one of rope net to transport the game, a middle pocket of brown tarpaulin for personal possessions and a final pocket in grained leather with a gusset. 
The bag had a flap with rounded corners in vegetable tanned cowhide reinforced with a line of stitching following the edge. A shoulder strap with a square buckle with a fixed bar was attached to the narrow neck of the bag.
 This practical, many-pocketed bag provided the paradigm for the perfect rural handbag and inspired a raft of pastiches. One was the bag produced by Mulberry in 1975, the Musette, a string net bag (supplied by billiard-pocket-makers) on a long leather strap attached to a quilted cotton gabardine and pigskin shooting bag.