HISTORY OF VINTAGE HANDBAG 1960s: Youthquake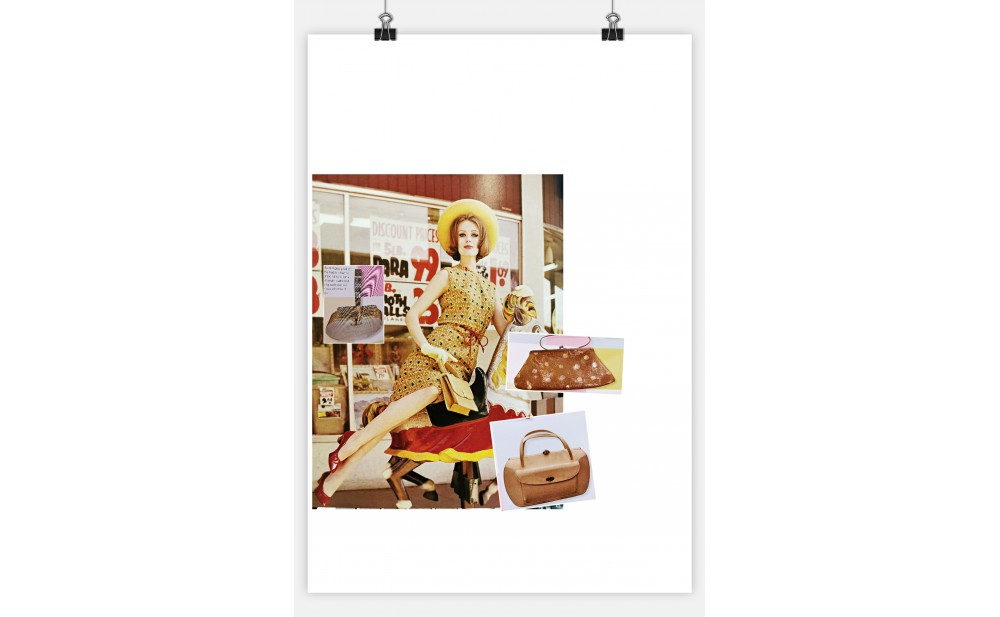 HISTORY OF VINTAGE HANDBAG
1960s:  Youthquake
The advent of youth culture in the 1960s meant that old-fashioned notions of appropriate behavior and dress were rendered obsolete.  The post-war baby boom resulted in unparalleled numbers of teenagers reaching puberty in the early 1960s.  At a time of unprecedented affluence and diminishing parental control, not least over apprearance, they could look forward to an extended adolescence.
Buying a classic handbag from a stuffy department store held no attractions for these new teenagers.  That was for their mothers. 
Handbags belonged on the arm of the Queen, or for old people over 30! They had no interest in status dressing, or longevity and quality of materials. At a time when clothing was minimal, so too were the daily necessities once deemed vital.  
British designer and master cutter Ossie Clark famously sewed a little pocket inside his dresses for emergency money, in case the evening hadn't turned out as planned.  Make-up was applied lavishly at home so all that was needed was a "top up" with a lip slave, carried in a pocket.
 If anything more was required, then the handbag became a matter of personal choice, not a branded appendage. Homemade tote bags in brightly printed furnishing fabrics, even a customized old school satchel would do, as long as it had a shoulder strap. 
In the 1963s, as hemlines rose ever higher, a new proportion evolved in fashion – the womanly curves of the hourglass figure were over.  Only the "blissful girls and crazy dollies" could were the skimpy futuristic fashions of this era.  These new clothes were not cut to conceal imperfections, but to reveal.  Only the young could claim them for their own.