HISTORY OF VINTAGE HANDBAG 1960s : The Space Age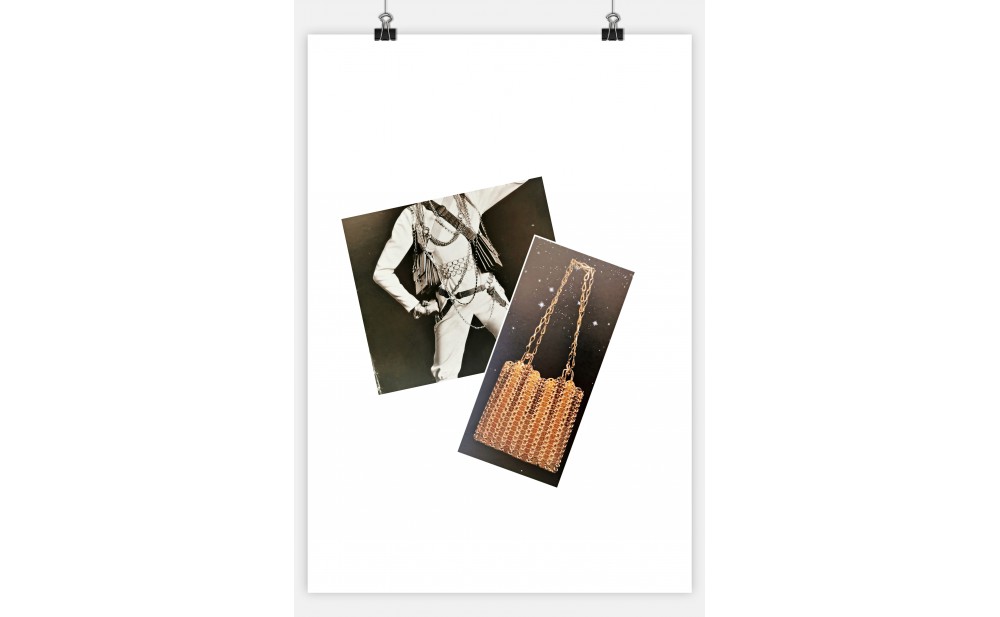 HISTORY OF VINTAGE HANDBAG
1960s : The Space Age
Futuristic style in product design, interiors and inevitably fashion and handbags was prompted by the space age era, which began when Russia's Yuri Gagarin became the first man in space in 1961, A group of designers based in Paris, including Pierre Cardin, Andre Coureges, Emanuel Ungaro and Paco Rabanne, reenergized French couture with space – age fashions that utilized the latest high tech synthetic sports fabrics.
 Cardin spearheaded the movement with his Space Age Collection in 1964.  This included gabardine tabards in bright colors with deep-set armholes and cut-outmidriffs, worn over skinny ribbed jumpers and tights. 
Andre Courreges produced his Moon Girl range, thigh-high mini dresses that by passed the curves of the body entirely. The densely woven fabrics formed a carapace of cloth that could famously "stand up on its own", due to the rigid construction.
This "alien warrior" mood was further emphasized by the astronaut helmets (bonnets that stood away from the contours of the head), outsize white sunglasses, and mid-calf boots with cut-out toes.
 Handbags became an extension of the body, Courreges designed miniature bags to hang off the belt of the dress, but it was Paco Rabanne who exploited new materials to create the archetypal 1960s accessories of oversize plastic jewellery and chainmail handbags. An eager exponent of new materials and techniques, his first "body jewellery" collection, in 1966, was constructed with a pair of metal cutters, pliers and a blowtorch, rather than a sewing machine and thread.
 This iconic chainmail bag reinvented the mesh bags if the 1920s for the space age.  Copious copies in inferior materials soon flooded the market, alongside plastic, PVC and vinyl creations.  Rabanne later constructed another type of chain mail formed from miniature triangles of aluminium and leather held together with flexible wire rings.