HISTORY OF VINTAGE HANDBAG 1960s : The London Look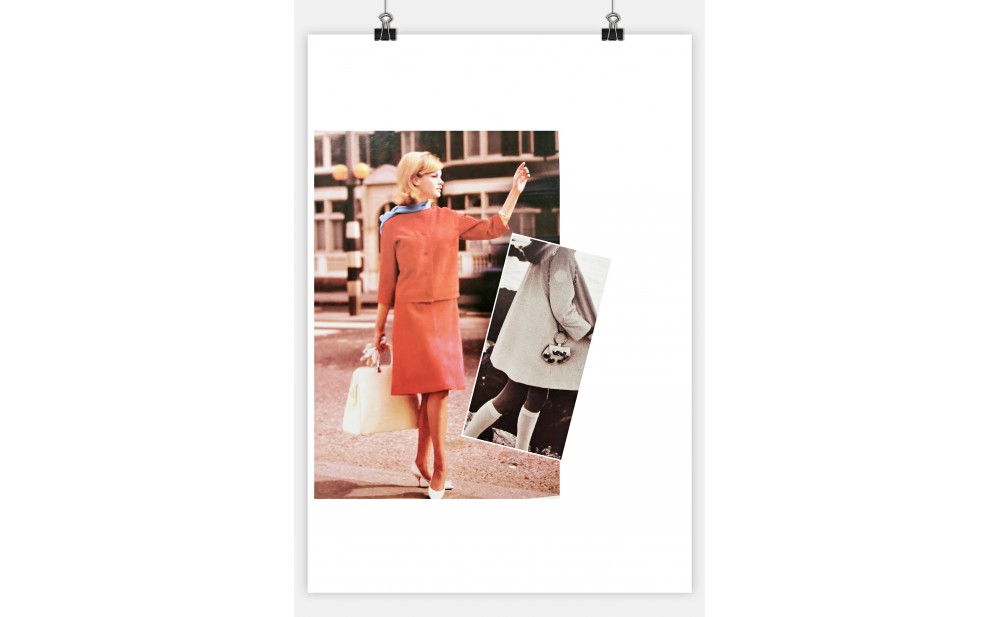 HISTORY OF VINTAGE HANDBAG
1960s : The London Look
London was the center of "Youth quake", the term coined by Vogue editor and icon Diana Vreeland in 1963 for the spirited 1960s youth movement that sparked energetic changes in fashion, music and popular culture.
 Fashion boutiques flourished – in Carnaby Street, the King's Road and Cameden- the most famous of them being Biba, the first British boutique to enter the popular consciousness, and change the way ordinary girls in the high street dressed. 
The first small shop opened on Abingdon Road in Kensington in 1964.  It proved to be a phenomenon and grew until in 1964.  It proved to be a phenomenon and grew until "Big Biba" was launched in an Art Deco department store on Kensington High Street in 1975. 
Young women finally had access to high fashion at low cost.  Unlike the preceding decade, status no longer lay in the price of something, but in the immediacy of the design.  Barbara Hulanicki, along with her husband and partner Steven Fitz-Simon, had a vision that encompassed every aspect of the "look".
 Fashion was no longer just about garments, but about body shape, posture and attitudes.  The clothes were cut high in the torso with narrow sleeves, which had the effect of elongating the body.
By the time the boutique moved to Kensington's Church Street in 1965, Biba was not only attracting the "mods", but also pop singers, film stars and the aristocracy, all in pursuit of the unique Biba look.  Hulanicki recalled: "We must have been the only designers who were copied at twice the price". Especially groundbreaking was their mail-order catalogue, introduced in 1968 with photographs by Hans Feurer and Sarah Moon.