HISTORY OF VINTAGE HANDBAG 1960s : Pucci and the Mediterranean Set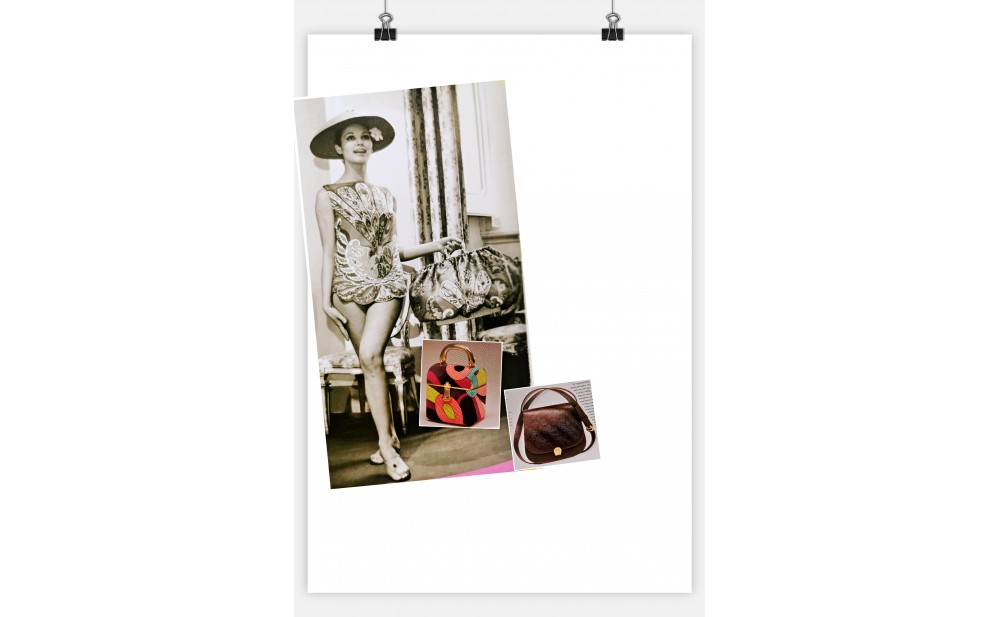 HISTORY OF VINTAGE HANDBAG
1960s : Pucci and the Mediterranean Set
With the introduction of the het plane into passenger service came the emergence of the "jet set", the super-rich that flew to Europe to shop.
Their destination was not only the couture houses of Paris, but also the flourishing fashion designers of Milan and Florence, among them the Maruis Emilio Pucci di Barsento (1914-92) who was famous for his designs made from brilliantly patterned fabric.
Emilio Pucci designed relaxed, glamorous leisurewear in marked contrast to the constructed artifice of Paris couture on offer at that time.  He responded to women's increasingly active lives by being one the first designers to introduce stretch into his fabrics.  In 1960 he invented "Emilioform", elasticated silk shantung that he made into Capri pants, wide legged palazzo pants and kaftan-like tunics.
Pucci trained as a pilot in the Italian air force and had no background in design, but in 1947 he was photographed skiing on St Moritz dressed in a ski suit he had designed himself.  He open his first shop in 1949 on Capri, and by the 1960s his clothes had become synonymous with the new het age and a enduring status symbol worn by celebrities, such as Marilyn Monroe (who wanted to be buried in her favourite Pucci), Audrey Hepburn and Jacqueline Kennedy Onassis.  His design s captured the post-war desire for travel- weighing less than 250 grams, the clothes were portable and required no ironing.
Immediately identifiable, and unfortunately too easily copied, the abstract, nonfigurative form and psychedelic swirls of color of Pucci's prints defined the decade.  He was inspired by his Italian heritage, including Renaissance paintings and the Palio race of Siena, and also the color and patterns indigenous to exotic locations.
His favourite hues-aqua, fuchsia, lilac, lime and orange-were incorporated into velvet printed bags with tangerine or turquoise leather trims and faux gold bamboo handles.
The external fabric of the bag would always be printed with his signature,
"Emilio", in black script.  The bags were also signed with his full name or "Emilio Pucci Bags by Jana".