HISTORY OF VINTAGE HANDBAG 1940s – American Style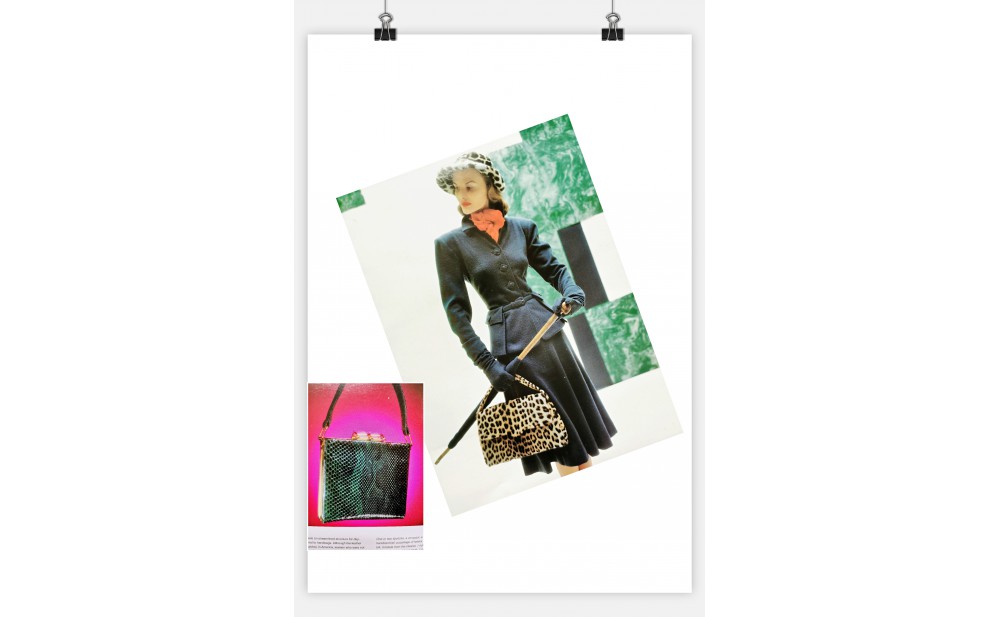 HISTORY OF VINTAGE HANDBAG
1940s – American Style
In 1940, the Occupation of Paris by the German arm further undermined the
Capital's fashion leadership.  The ideal female of the era was no longer the screen siren of the previous decade, in here white fox and undulating satin, but the brisk, capable woman epitomized by the stars of "women's films."
These new Hollywood heroines, played by forceful stars such as Bette Davis and Barbara Stanwyck, fought the odds to become successful career women,
Gilbert Adrian and Edith Head designed the costumes and deployed a structured approach to tailoring and accessories that was appropriate to women's new roles. 
Adrian's costumes for Joan Crawford in such star vehicles as the 1945 film Mildred Pierce – where a woman literally "squares up" to the vicissitudes of creating a career in a man's world, yet is still a fool for love – featured a nipped-in waist and wide shoulders. (Rumour had it that the star did not need shoulder pads.)
Clothing restrictions similar to those in Britain also applied in America with regulation L85, the government's wartime order regulating various aspects of clothing manufacturer.
 These included a maximum skirt length of 183cm, and limiting the trimming material in each dress to 46cm. The American version of the tailored suit was called the victory suit, and it was equally austere in terms of quality of cut, being much influenced by the designs of the Hollywood costumier Gilbert Adrian.
The emphasis on streamlined for day-wear also applied to handbags.
Although the leather shortage was global, in America, women who were not co-opted into the factories and who could afford such items accessorized their outfits with large, luxurious and yet understated handbags purchased from stores such as
Hattie Carnegie's in Manhattan.
 That women required a bigger bag is evident in the article "The inside Story of a Handbag", which appeared in the New York Times on 21 January 1945: "she wants it large.  If she cannot get it in leather- now growing scarce-she will take it in fabric, fur or even plastic".