HISTORY OF A VINTAGE HANDBAGS The Birth of the Bag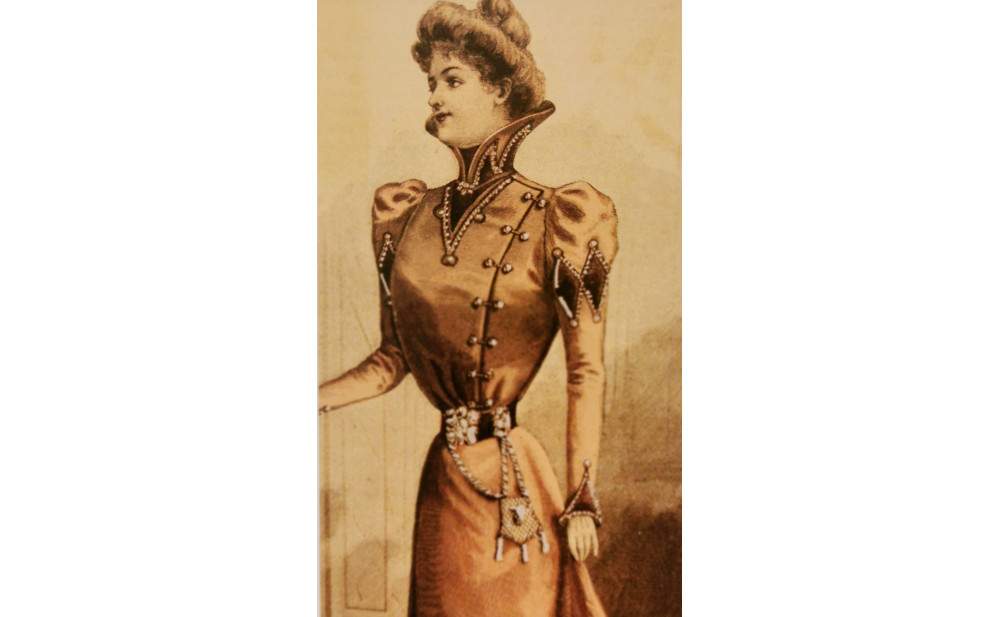 HISTORY OF A VINTAGE HANDBAGS
The Birth of the Bag
1900s
The Nine years during which Edward VII reigned in Britain (1901-10)
Are bathed in a golden glow of retrospective glamour. 
Caught between the restraints of Victorian society and the cataclysm of the First World War, members of the rich and privileged upper classes lived a life of extravagance and luxury, enjoying a hedonistic social round that included lavish weekend house parties and glittering society balls. 
It was a time of conspicuous consumption, not least in the fashions of the day.  Consuelo Vanderbilt Balsan, who was Duchess of Marborough during Edward's reign, wrote in her autobiography of the enormous demands made upon her autobiography of the enormous demands made upon her wardrobe by a house party at Bienheim Palace:
To begain with, even breakfast, lunch and Dinner, when again we adormed ourselves in satin, or brocade, with a great display of jewels.
All these changes necessitated a tremendous outlay, since one was not supposed to wear a same gown twice.  That meant sixteen dresses for four days.
Constrained in a corset that pushed out the bosom and flattened the stomach to produce the definitive S-shaped curve, and high lace collars boned or wired to keep the head upright, the upper class Edwardian woman had little choice but to live a life of leisurely pursuits and negligible activity.
 Perceived as a symbol of her husband's financial and social status, clothed by couturiers such as Jacques Doucet and Jeanne Paquin, tended to by a lad's maid, and chauffeured from door to door, the highest demands on her time and were merely to exercise choices of taste and recreation.