How the great brand handbag that changed the world I'AM NOT A PLASTIC BAG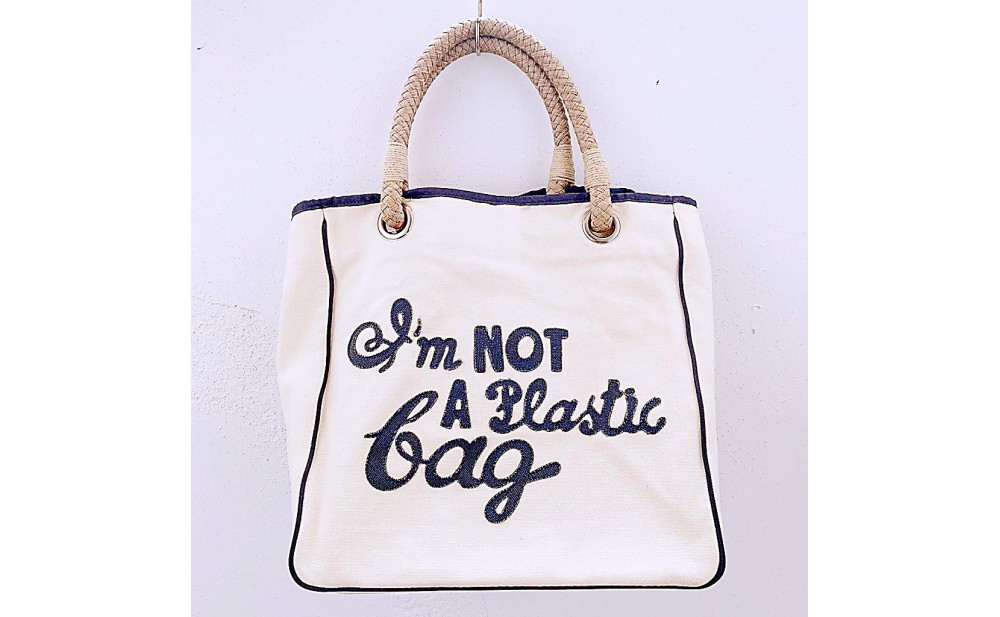 How the great brand handbag that changed the world
I'AM NOT A PLASTIC BAG
 COMELY HANDBAG FACTORY
Can a bag really change the world? What can possibly be so meaningful about a bag
That its very existence can improve the quality of our daily lives, let alone alter the destiny of our planet? Of all the bags in the history record- beautiful, conic and downright desirable as they are – it is perhaps the simple canvas tote by Anya Hindmarch (1968--) that has the best claim to the title "Most World changing Bag".
Yet it is also one of the cheapest:  " A USD30.00 it Bag", as a celebrity magazine screamed. 
Created in collaboration with the British environmental charity We Are What We Do, the Hindmarch bag set out to wean us off our addiction to the plastic bag by making the homey canvas shopper seem so much more chic.
 Nicely designed though it was, the bag in itself was hardly ground breaking; its marketing, by contrast, was inspired.  Even before its launch, photographs of celebrities such as Keira Knightley sporting the bag has seeped into the media, and such was the hype that in Britain thousands queued outside supermarkets in the desperate hope of buying one.
A backlash was inevitable.  Its detractors questioned whether the bag was really so green.  Why was it made in china and why was it not made from organic cotton?  Yes, it had its faults, but then not bag is perfect (except perhaps and Hermes), and in its own small and lovable way the Hindmarch bag really did change the world.