How the great brand handbag that changed the world Bill Amerg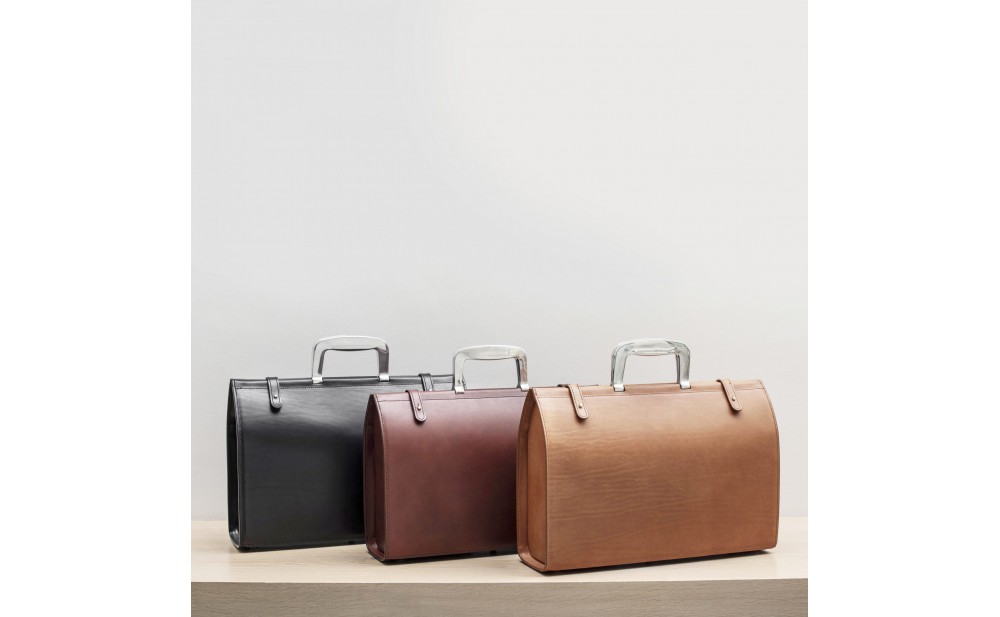 How the great brand handbag that changed the world
Bill Amerg
The Rocket Bag is a Bill Amberg icon Originally developed in 1990, it has become a classic of both design and leather craft, entering the V & A Museum's permanent archive in 2001, as well as the collection of the Metropolitan Museum of Art in New York.
 The piece is Bill's modern interpretation of a traditional briefcase design, with smooth, fluid curves inspired by the classic rocket silhouette.
Bill Amberg brand now embraces an expanding and diverse collection of bags, luggage, fashion and pet accessories, a shooting range, baby's collection and products for the home.
 He also designs range for Donna Karan, Margaret Howell
And Coach Leather.