HISTORY OF VINTAGE HANDBAG The Birth of the CO CO CHANEL (1883-1971)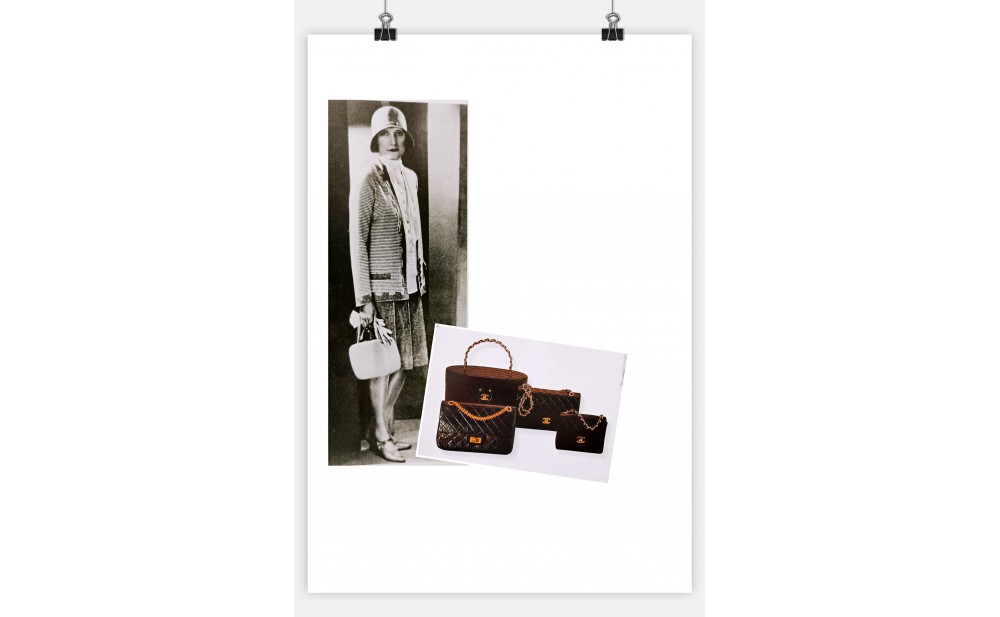 HISTORY OF VINTAGE HANDBAG
The Birth of the CO CO CHANEL (1883-1971)
The understated clothes of the Parisian couturier Coco Chanel
(1883-1971) revolutionized modern 1920s fashion.  The inventor of the little black dress, she also brought a new, relaxed elegance to informal clothes.
  Influenced by the sporting garb of her aristocratic English lover, the Duke of Westminster, she popularized the cardigan and the use of wool jersey in a subtle color palette of Navy,Taupe and cream, and introduced trousers into her collections.  This relaxed, informal approach to fashion also applied to the handbag.
 She reportedly told her friend Claude Delay that because she was "sick and tried of holding my handbags and losing them, I stuck a strap on them and wore them across my shoulder". She was inspired by the military satchel to produce a version of the shoulder bag.  Her first styles in 1929 were made from black or navy jersey, and lined in red or blue grosgrain.
This design evolved into one of the most significant fashion items of the twentieth century, the 2.55 bag, named for the month and the year of its creation, and requiring 180 different processes in its manufacture. Inspired by the checked shirts of racetrack stable boys, the quilted jersey or leather bag hung from a long gold chain  interlaced with leather, and featured a rectangular gold-plated lock.
 The interlocked-Cs logo was stitched onto the lining. Three flap pockets made up its solid, rectangular shape: the first in the shape of a tube for lipstick, the second zipped and the third for papers and letter.
During the 1930s, Coco Chanel was one of the first couturiers to realize the potential of accessories as a way to increase sales, and opened a boutique in her Paris salon dedicated to accessories and jewellery.  Couturiers such as Jean Patou, Jeanne Lavin and Mainbocher, while not specializing in handbag design, added to the total look of an outfit by designing matching clutches.