HISTORY OF VINTAGE HANDBAG 1960s: Short Handle Bag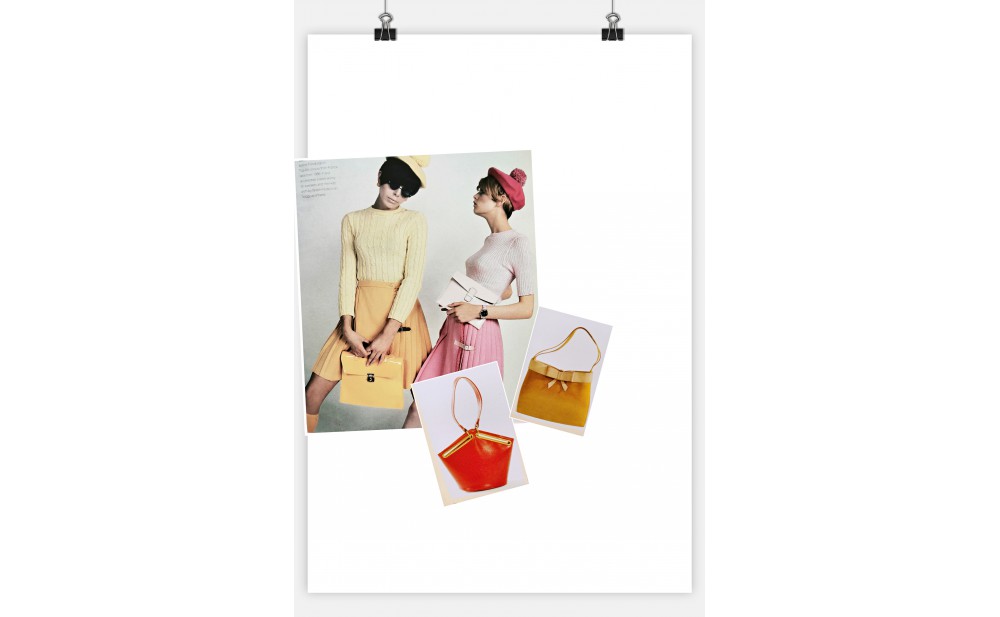 HISTORY OF VINTAGE HANDBAG
1960s:  Short Handle Bag
In the early years of the 1960s the classic structured handbag with short handles remained popular, with the emphasis on good-quality materials and fine workmanship.  
Carried on the wrist, it was an accessory in keeping with the still lady-like fashions of the day epitomized by America's First Lady Jackie Kennedy.  As the decade progressed, however, handbag design reflected the enormous changes taking place in Europe and America. 
As social hierarchies broke down with the emergence of "Youthquake", and the subsequent counter-culture and the hippie movements, handbags reflected the informality of the new order, and became free-form, commodious and idiosyncratic.
The classic handbag with its snap closure, often constructed in patent leather or crocodile in black, navy or tan, never fell out of favor with the order, more conservative consumer. 
However, fashion during this decade was all about the young, and handbags became subject to the same speed of change as fashion itself.  The miniature hatbox bag and the "mod" pastel patent shoulder bag in orange, pink or turquoise gave way to the futuristic chainmail purses of Paco Rabanne, which were then superseded by the homemade patchwork or crocheted shoulder bag and the kelim carpet bag of the hippie. 
Materials ranged from stamped and decorated leather and suede, and natural fibers such as raffia and straw, to fashion fabrics such as velvet and embroidered silk.  Decoration included the ubiquitous floral motifs of flower-power, the psychedelic imagery of Pucci and the embroidered box bags of American designer Enid Collins.