HISTORY OF VINTAGE HANDBAG 1950s Fun in the Sun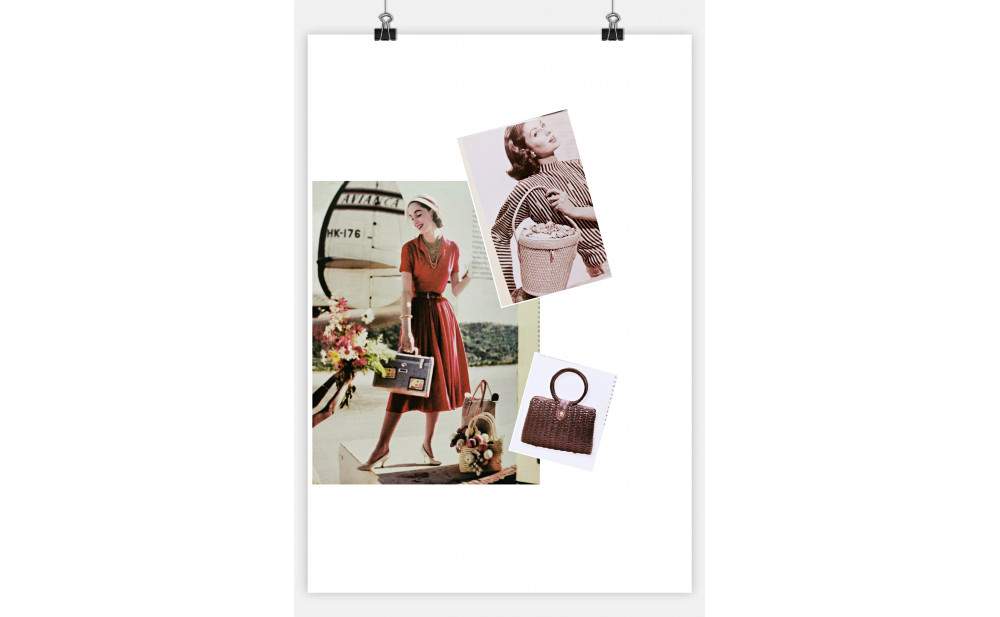 HISTORY OF VINTAGE HANDBAG
1950s  Fun in the Sun
Increased leisure and more money equaled excursions abroad and holidays by the sea, all of which required special versions of the handbag.  Shore-side, cheap and cheerful prevailed, with washable embossed plastic replicating straw and linen, and painted wickerwork with plastic handles. 
Crocheted raffia embroidered with seashells and silk flowers proliferated, favourites being by Caron of Texas.  Basket bags, the forerunner of the plastic throwaway supermarket bag, became highly decorative.
  They could be made of straw, wicker, rush or raffia, and personalized with collages of fruit or flowers.
The Nantucket Lightship basket and purse are the most valuable and sought-after of all vintage baskets.
 They originate from more than 150 years ago, when ships returned to Nantucket, Massachusetts, carrying rattan, a long vine-like plant from which the outer bark would be stripped off and used for basketry.  In 1856, the first lightship was commissioned to warn ships of the dangerous waters surrounding Nantucket, and many sailor took basket-making materials to alleviate the boredom of being on watch, so the Lightship basket was born.
In 1948, Jose Formosa Reyes, originally from the Philippines, introduced the use of a woven lid design on top of the basket.  The baskets have a tightly woven straw body and a wooden lid often decorated with a carved ivory plaque.  These carvings usually depict natutical subjects, such as seashells, lighthouses and whales.