HISTORY OF VINTAGE HANDBAG 1940s The End of the Decade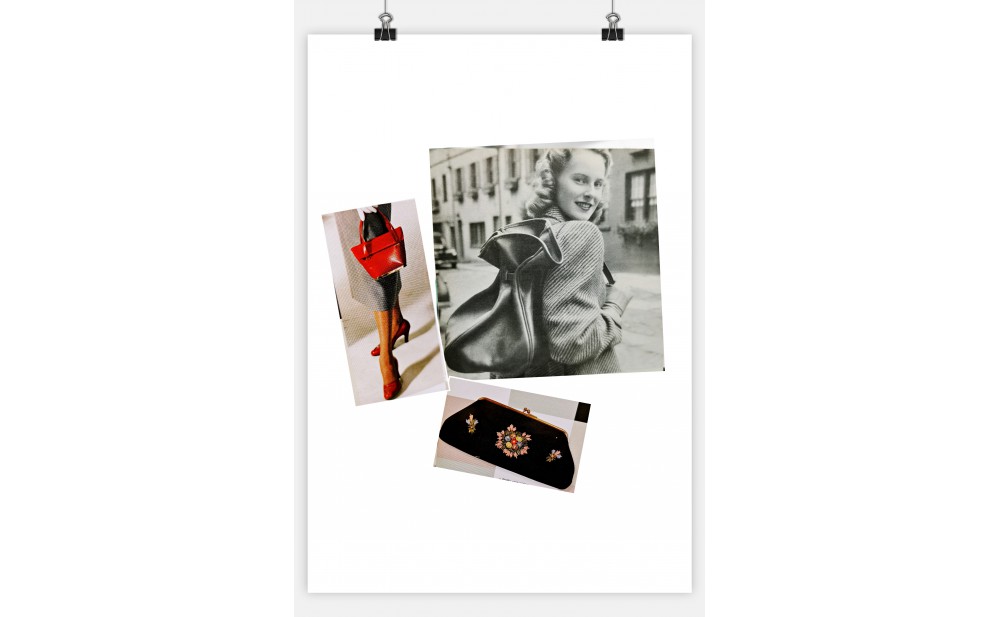 HISTORY OF VINTAGE HANDBAG
1940s
The End of the Decade
Towards the end of the 1940s, handbag design was influenced by the processes and products of the burgeoning developments in industrial design and the new forms of architecture.
Handbag became large and structurally complex, such as the brown leather, pleated collapsible bag by the American company Milch. Concertina shapes that opened on the diagonal, hardware clasps of sliding metal panes, and accordion-pleated bags led the way to the adoption of innovations in both materials and style that were to follow.  In the book Carrying On, Oliver Sailard calls these items "flying chests of drawers for the greedy decade" that was to come.
Representative work
Key looks of the decade 1940s
Rucksacks and satchels
Wartime activities – such as responding to air raid sirens and riding bicycles- required a hands-free existence, hence the popularity of the shoulder bag, rucksack and satchel.  This commodious unlined leather shoulder bag dating from 1945 is simple in shape with a gathered top that extends into a strap.
Raffia embroidery
A popular material during the 1940s, as it was available, easy to work and effective, raffia was often used for decoration as well as construction.  Here an unlined fabric pochette from 1947 is embroidered with raffia flowers.  The bag has a plain gilt frame with cross-over snap closure.
Structure
Wartime utility gave way to ladylike formality in the later years of the decade.  This 1948 red leather bag by Mademoiselle is a structured choice.  Etiquette demanded that shoes and bag should be a perfect match.